We are looking for specialists and experienced coworkers from different fields of dental medicine to complete our team. Interested? Have a look at our current job offers for dentists!
Dr. Zsolt Fischer – Endodontics and conceptual planning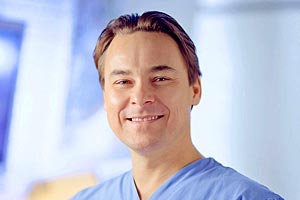 At MeinZahn, Dr. Zsolt Fischer's priorities are a) the conceptional planning and oversight of treatments and b) microscopic endodontics (root canal treatments with the help of the surgical microscope).
Give us a call:
+43(0)1 5850550
or get in touch
with us via E-Mail:
Dear valued patients,
let me first express my deeply felt gratitude: Many of you have been coming to my office for more than a decade. Thus, you did more than simply witnessing the flourishing of MeinZahn into a larger dental practice that houses several competent specialists under one roof – you are what made this development possible in the first place. Since I opened my practice in 2001, I have been continuously working on providing my patients with dental care that measures up to the highest scientific and technical standards of dentistry.
My vision has always been to gather a team of motivated and skilled specialists able to offer uncompromising treatment quality in all the important fields of dental medicine. It is with great joy and satisfaction that I can tell you now I have accomplished my mission. Please meet my highly qualified colleagues and partners: dentist Ingrida Mischitz, specialized in aesthetic dentistry, Dr. med. dent. Sandra Haas, general dental practitioner, endodontics specialist MDDr. Jana Chmeliková, and oral surgeon Dr.Dr. Ulrich Arhold. Thanks to this team of top notch dentists and specialists I am now able to devote increasing amounts of my time to general organization, conceptional planning and technical advancement of the MeinZahn practice. I will continue participating in practical dental work performing root canal procedures with the surgical microscope. Of course, I will stay involved in your treatment as an advisor, and I will take on the planning and oversight of more complex treatments.
Please be ensured that these new arrangements are not going to affect the quality of dental care at MeinZahn in any way – as guaranteed by the expertise and experience of the committed MeinZahn team of four under my guidance.
Yours sincerely,
Zsolt Fischer
Education and professional experience
2009-2010 – Continuing education Curriculum Endodontology at DGET (Deutsche Gesellschaft für Endodontologie und zahnärztliche Traumatologie e.V. – German Society for Endodontology and Dental Traumatology)
2002-2004 – Continuing education Implantology at DGI (Deutsche Gesellschaft für Implantologie e.V. – German Implantological Society)
01.08.2001 – Opening of private office in Vienna
1999 – 2001 – Office in the Medeco group practice in Köln/Mülheim
1997-1999 – Dentist in Bonn and Altenkirchen
1996 – Licensed as a dentist in Germany
1990-1996 – Student of dental medicine at the Rheinische Friedrich-Wilhelms-University Bonn
Dr.med.dent. Sandra Haas – General dentistry specialist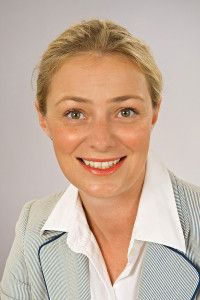 Since July 2015, Dr. Sandra Haas is the general dentistry practitioner in the MeinZahn team. Her focus are the health, function and aesthetics of your natural teeth. She is specialized in caries therapy and aesthetic fillings … and if there is no way around it, she will also perform tooth extractions.
Give us a call:
+43(0)1 5850550
or get in touch
with us via E-Mail:
Dear patients,
thank you for taking an interest in my work!
There's much more to healthy teeth than being pleasant to look at. Dental health is closely connected with overall health. Your oral cavity, jaws, gums, teeth and all, is not only a component of your digestive system, but is anatomically and functionally coupled with your entire organism via the sceletal system, muscle, nervous system and bloodstream. Teeth and gum trouble can affect your general health – and systemic illnesses can weaken things in your oral cavity. Thus, there is ample reason not to forego your regular dental check-ups and professional oral hygiene appointments. Got questions about caries and parodontitis prevention?
I'm always happy to advise my patients on all things dental. My patient's individual needs and wishes are very meaningful to me in my daily work. I strife to create a relaxed atmosphere of trust for everyone, including patients with anxiety. My ability to listen empathically helps me with this goal. I particularly enjoy working with the littlest MeinZahn patients. As a mother of two I have a natural, easygoing rapport with children, and I know just how important the right words and little gestures are to make a child's dental appointment a positive experience. I follow the continuous, ever fascinating developments in the field of dentistry with an active interest, regularly brushing up on my knowledge by reading scientific publications, attending courses, seminars and education events.
As a MeinZahn team member, I am proud to be able to always offer my patients state of the art dentistry based on up to date scientific knowledge and using cutting edge tools and technology. I will be most happy to welcome you as my patients.
Yours, Sandra Haas
Education and experience
since july 2015 dentist at the MeinZahn practice
2014 – 2015 locum at Dr. Novak dental office, Vienna
2012 – 2014 non-degree programme student at the University Clinic of Dentistry Vienna
2007 – 2012 dentist at the Dental Health Centre Zagreb
2007 dental approbation
1998 – 2006 student of dental medicine at Zagreb University, Croatia
Continuing education (2015 picks)
Competence in Esthetics, International Symposium, Ivoclar (organizer)
WID-Forum (Wiener Internationale Dentalausstellung / Vienna International Dental Exhibition), scientific talks, Österreichischer Dentalverband
Bite raising with all-ceramic reconstructions, Seminar, Ivoclar
Mounting solutions with all-ceramic reconstructions, Seminar, Ivoclar
Prophylaxis 2015, Workshop, Ivoclar
Dr.Dr. Ulrich Arhold – Oral surgery Vienna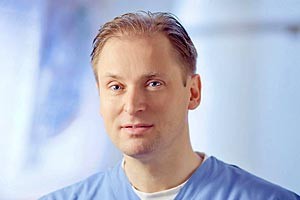 Dr.Dr. Arhold is our oral surgeon with expertise in sinus lift, bone augmentation, implants and many other special procedures.
Give us a call:
+43(0)1 5850550
or get in touch
with us via E-Mail:
Dear valued patients,
Allow me to express my gratitude for the trust you are placing in me! As the oral surgeon in the MeinZahn team of specialists in 1010 Vienna, you will meet me whenever surgery around the jaw, oral cavity or the adjacent parts of the face must be performed. My expertice includes oral surgery, implantology, bone transplants and bone augmentation, sinus lift and tumor surgery. With other words: I am here for you in all matters concerning implant treatments and the recovery of function and aesthetics of your jaw and lower face.
I cooperate intensively with the other specialists in the MeinZahn team to ensure that all dental health and aesthetic aspects are taken into account in the planning and performing of surgical procedures. I look forward to welcoming you to the MeinZahn office. Please don't hesitate to approach me with your concerns – I'd love to discuss your questions and ideas with regard to your treatment with you.
Respectfully, Ulrich Arhold
Education
2005 – Recognition as oral surgery specialist by the Zahnärztekammer Nordrhein
Medical board exam, certification as specialist for oral, jaw and face surgery at the Bayerische Landesärztekammer Munich
5.9. 2003 – Dr.med.dent. exam at the dental faculty of Vienna University
1999-2004 – Specialist training as full time resident in a clinic for oral, jaw and face surgery (University Clinic Regensburg)
1996-1999 – Student of dental medicine (Semmelweis University Budapest
1988-1996 – Student of medicine (Semmelweis University Budapest)
Professional experience
Since January 2010 oral surgeon at the MeinZahn clinic, Vienna
2004 – 2008 operning and operative management of an oral surgery office in the Praxisgemeinschaft Medeco in Cologne, surgical practice as attending physician at the Köln Kalk hospital
2004 – assistant doctor at the Medeco clinic in central Cologne