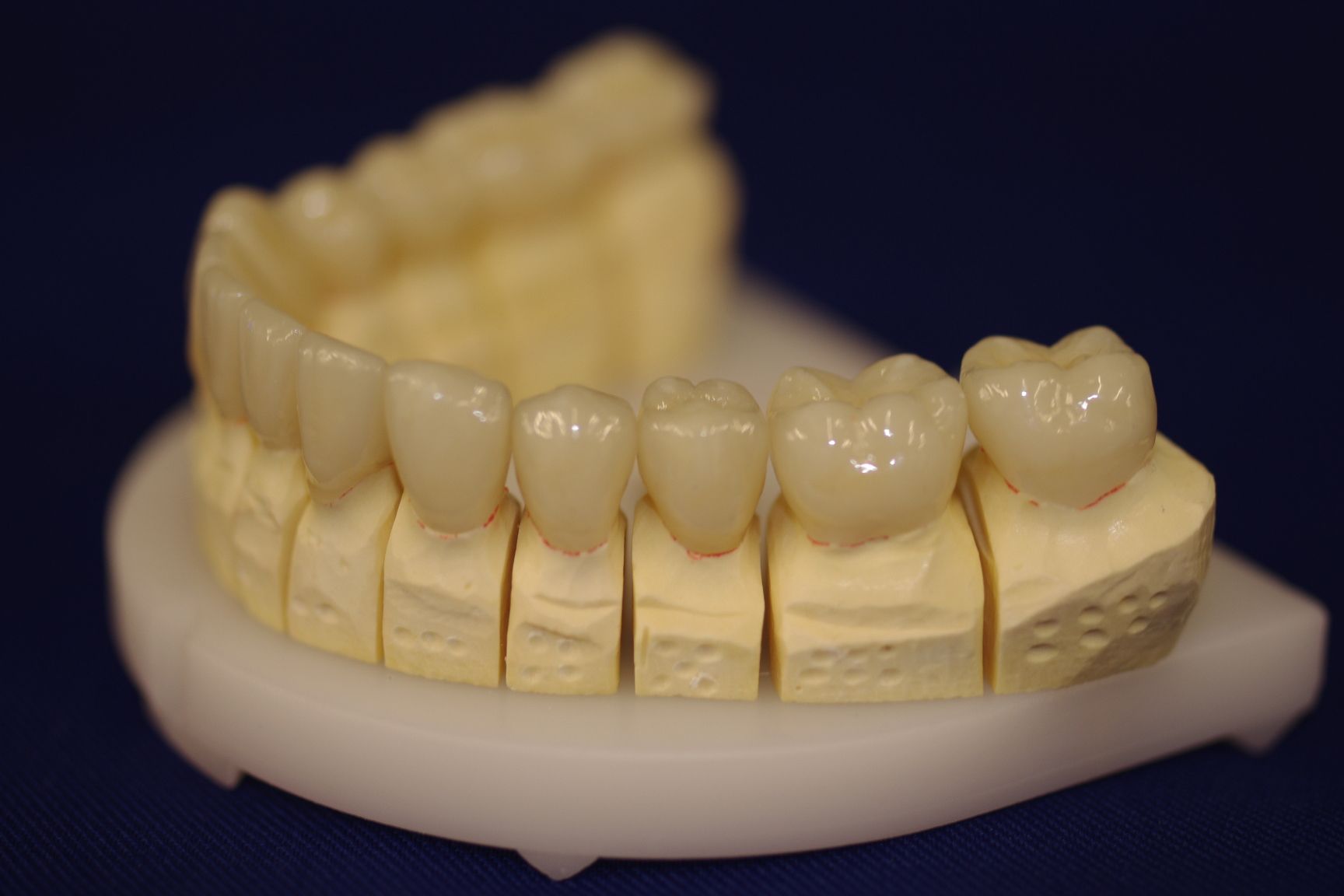 Single crowns
Single crowns are the dental restorations of choice for teeth that possess at least one root that is worth preserving, but have extensively damaged crowns that exclude the possibility of restoring stability, function and aesthetics with merely a filling or an inlay. A crown is put over the prepared stub of the tooth like a protective cap. The remaining dental substance is stabilized, and shape and functionality of the tooth are restored. If most of the natural crown has fallen victim to decay or a dental accident, the crown reconstruction can be mounted on a composite core build-up or on a glass fiber post anchored in one of the root canals.
Fundamentals of crown restorations
For your tooth to be able to be crowned, it needs to sacrifice what may amount to a fairly large part of its remaining substance: Right down to the gum line, the tooth is ground into the shape of a cylinder or conus. Particular care goes in the preparation of the future contact sites with the crown margins: They are shaped in the form of either a shoulder or a sloping chamfer. With the preparation finished, in impression of the tooth is taken – either
You can get further Informations about the costs of crowns and bridges in our download section(german only) or directly in our Practice in 1010 Vienna.
the conventional way with impression tray and "goo", or the modern way, by optically measuring the tooth with the Cerec camera. The crown is fabricated either in the lab, or by the Cerec device stationed in the dental office. The reconstruction is then inserted and either cemented (metal ceramic and Zirkonia crowns) or adhesively bonded (pressed ceramic crowns) to the tooth stub, the core build up or the crown post. Quality and longevity of the reconstruction crucially depend on utmost precision in tooth preparation, impression/measuring and crown fabrication, particularly for the crown margins. The tiniest gap between tooth and crown may harbor bacteria that cause periodontitis or caries.
From gold tooth to ceramic crown
The classic crown reconstruction was made from metal – generally from gold that has excelent workability and biocompatibility and doesn't interact with other metals in the oral cavity. However, due to their somewhat intrusive optics, metal crowns have fallen out of favour. Most patients prefer alternatives that combine functionality and biocompatibility with supreme cosmetic results. The first tooth-colored crowns were metal crowns with a thin porcelain layer fused to the metal. Today, full-ceramic crowns offer aesthetically ideal solutions: Even a dentist must look very closely to distinguish one of those modern reconstructions from a natural tooth crown. Full-ceramic crowns come in two varieties: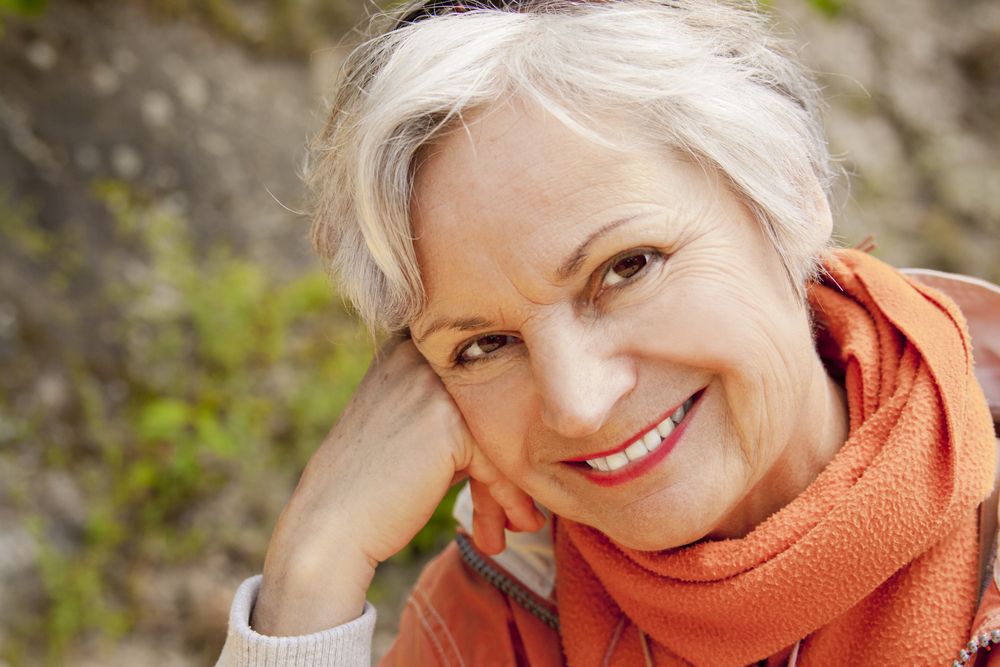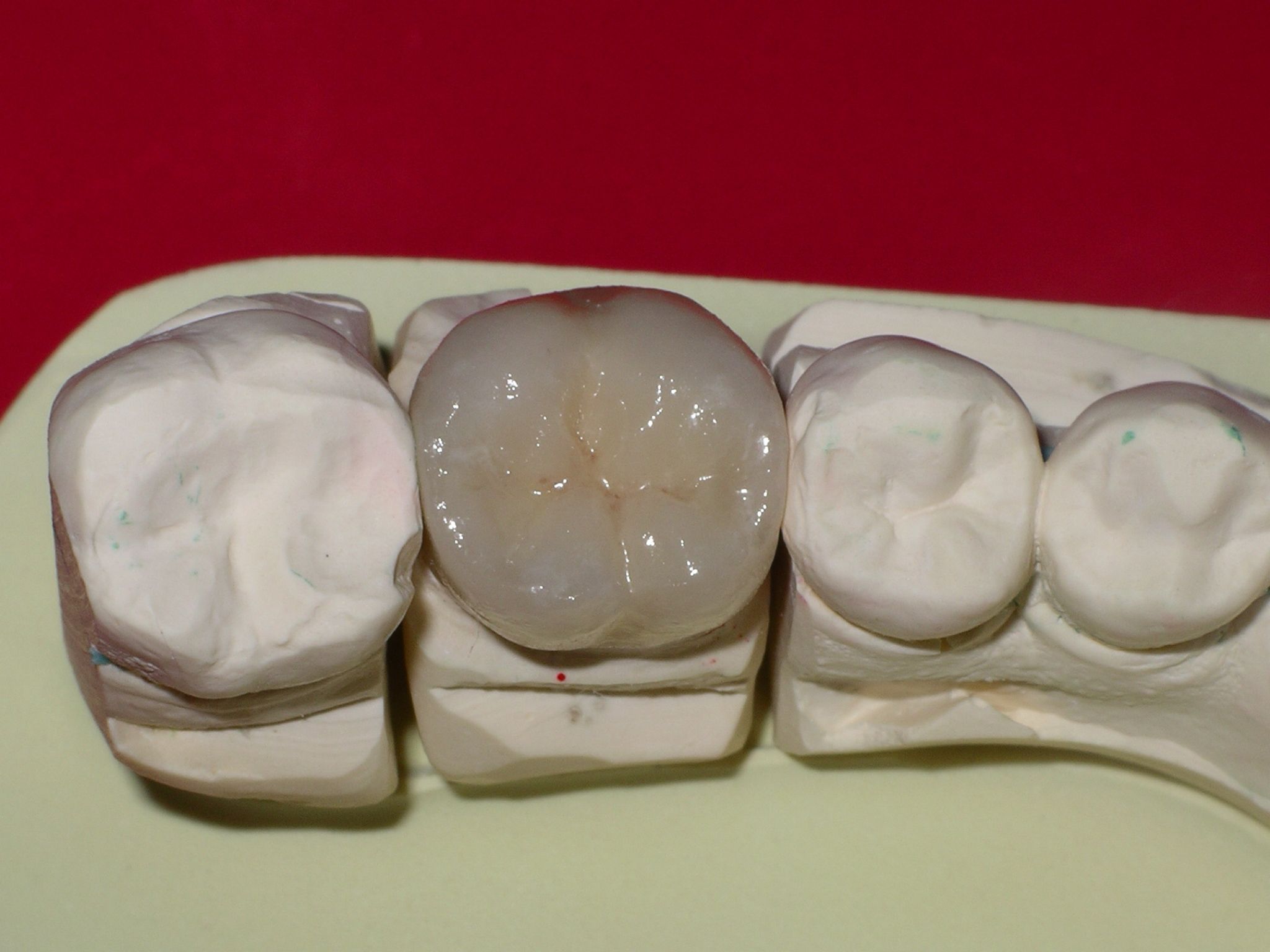 There are crowns with a core made from Zirkonia, a very hard, ceramic-like material, and a porcelain layer on top, and so-called Empress crowns that have been fabricated in one piece by pressing a softened ceramic material into a mold.
Cerec – a new chapter for crowns, too
The crowns described so far are produced in the dental lab, using an impression of the prepared tooth. Tooth preparation and final placing of the crown are separated by at least a week during which the tooth stub is covered with a temporary crown. Using Cerec, a crown can be fabricated right in the dental office. This takes about 20 minutes – so the crown can be placed almost immediately after tooth preparation and taking of the optical impression. Cerec crowns are created from a digital model of the prepared tooth, optimized at the monitor and milled from a block of tooth-colored ceramic by a computer controlled milling machine.
Advantages and disadvantages of crowns with metal core
Porcelain-fused-to-metal crowns consist of a core made from medical steel or gold with a toothcolored porcelain layer thermally fused to it. The metal interior gives these crowns
their excellent durability. The porcelain color can be precisely adapted to the hue of a patient's natural teeth, making metal core ceramic crowns an aesthetically convincing solution for the posterior teeth region. For the front tooth region, porcelain-fused-to-metal crowns are not the best possible reconstructions. The metal inside makes these crowns less transparent than natural teeth: Under bright illumination, it is easy to tell them apart from their translucent natural neighbors. Another aesthetic disadvantage is the dark strip of metal that usually becomes visible at the rim of the crown when the gums recede a bit from the reconstruction after a couple of years.
The high thermal conductivity of a crown with metal core could potentially be a problem: Some patient's crowned teeth react more strongly to heat and cold. A definite advantage of porcelain-fused-to-metal crowns is their affordable price. Their manufacture as well as the placing of these crowns are a bit less time consuming than for full ceramic crowns: They are simply cemented in place with a tooth-colored plastic cement, while Empress ceramic reconstructions must be adhesively bonded to the tooth. Ceramic crowns with metal core have been successfully used for decades. There is nothing wrong with their functionality, and it is mostly for aesthetic reasons that full ceramic crowns increasingly take their place.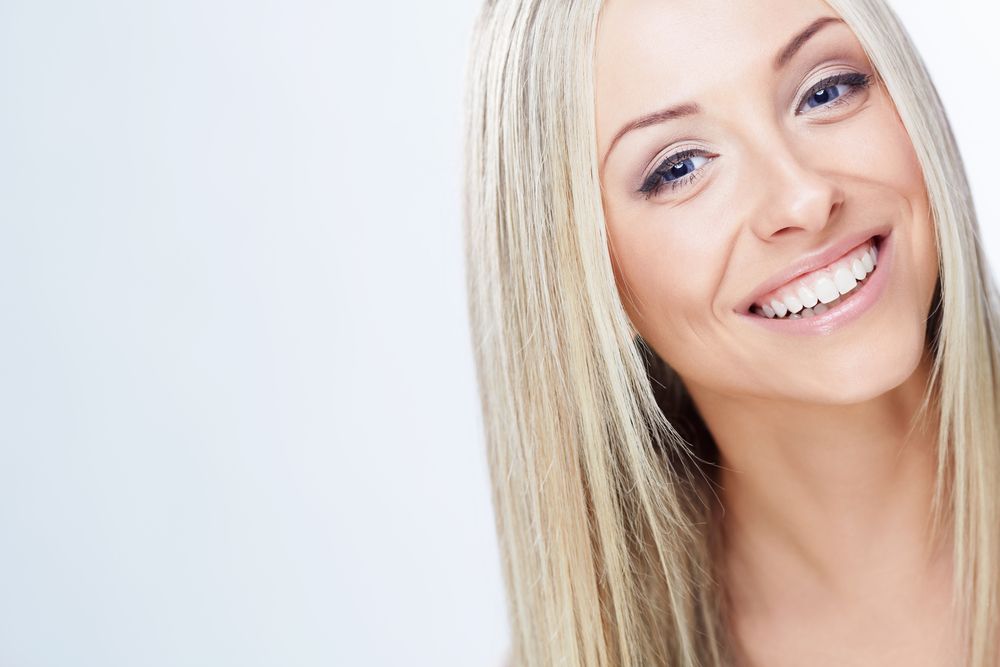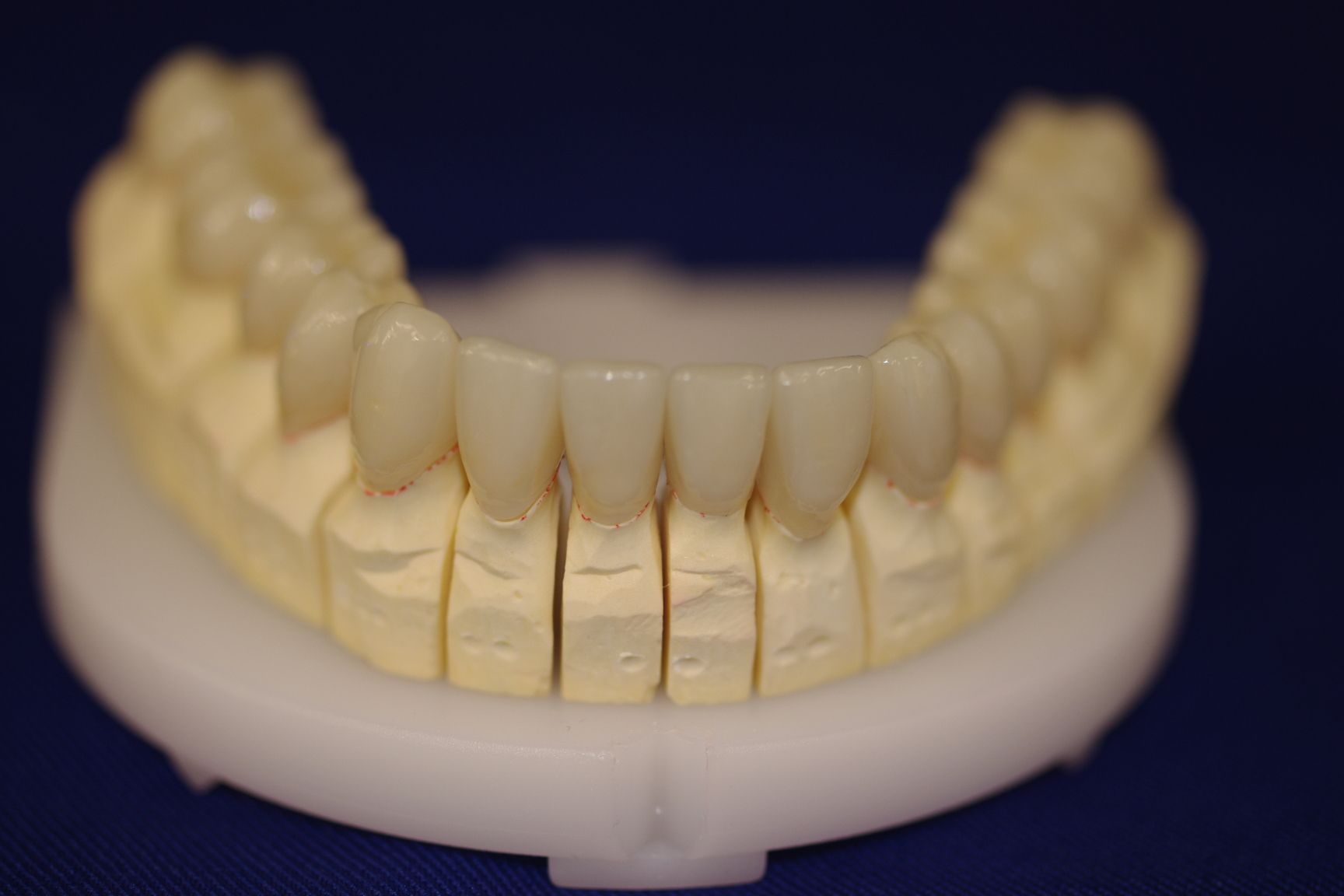 Advantages and disadvantages of full ceramic crowns
Ceramic materials are completely biocompatible, they cause neither allergies nor irritations, and their optical and functional properties are very similar to those of natural teeth. Properties of full ceramic crowns with Zirkonia core and crowns made from pressed ceramics are fundamentally comparable. Single crowns are mostly fabricated from pressed ceramics. However, pressed ceramics are not hard enough to allow their use for the fabrication of bridges. For bridges, you have the choice between porcelain-fused-to-metal and Zirkonia ceramic options. Full ceramic crowns can be perfectly matched to the color of their neighboring teeth. They have exactly the shimmer and translucency of dental enamel, and it is practically impossible to tell them apart from natural teeth under any kind of lighting. Since the rim of a carefully made ceramic crown does not irritate the gums at all, there will be no gum recession, and the transition between crown and tooth neck will remain as invisible as it was on day one.
The hardness of modern full ceramic crowns matches that of dental enamel, so there will be no abrasion of the teeth in the opposite jaw by a crown that is too hard. The thermal conductivity of ceramic is comparable to that of the natural teeth, so the tooth will not
suffer from increased heat or cold sensitivity under its crown reconstruction. Earlier full ceramic crowns, the so-called jacket crowns, used to be somewhat brittle, so these crowns had to be thick-walled to lower the risk of breakage. Compared to that, modern ceramic materials are very sturdy. Crowns with a Zirkonia core fulfill the highest requirements on durability and functionality, and the same can be said about pressed ceramic crowns.
Full ceramic crowns are masterpieces of modern dentistry. Their precise fabrication, excellent functionality and aesthetic perfection really leave nothing to be desired. The only disadvantage of these reconstructions is actually their high price. That price is justified by the intricate manufacture process and the high demands on a dentist's and dental lab technician's expertise – but that knowledge doesn't make full ceramic crowns any more affordable for many patients. Modern chairside ceramic reconstruction (Cerec) technique has brought a silver lining, though: Thanks to the removal of lab costs from the bill, aesthetic full ceramic reconstructions became much more budget friendly.
If you desire, we may advise you about financing options for this investment in health and aesthetics of your teeth: A dental credit can help you carry the cost of dental reconstructions even if the dentist's bill means way more than "petty cash" for you.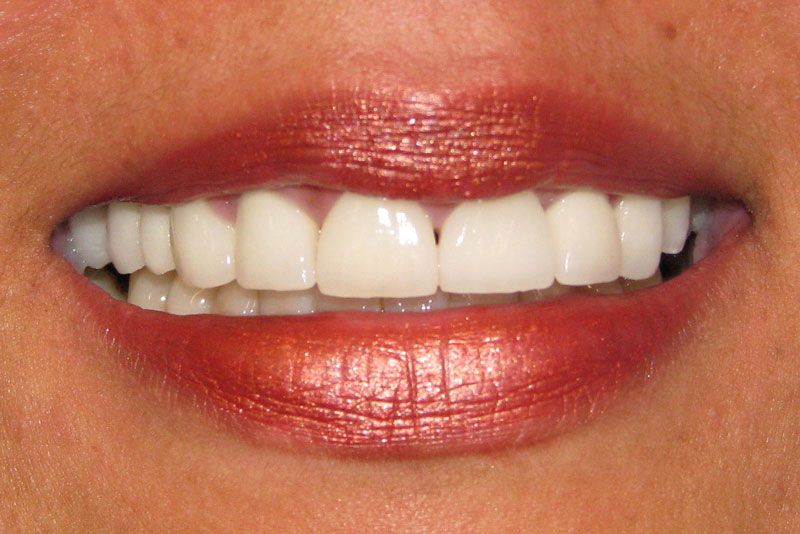 Five uses for crowns:
Stabilizing brittle, exensively damaged tooth crowns
Protecting teeth with large fillings from further decay
Improving the optics of discolored, multiply filled, irregular, chipped or abraded front teeth
Teeth that have been loosened by periodontitis but are worth preserving may be stabilized with splinted crowns – but only after the inflammation of the periodontium is under control
For combinations of fixed and removable dentures, crowned teeth with hidden attachments serve as anchors for the removable parts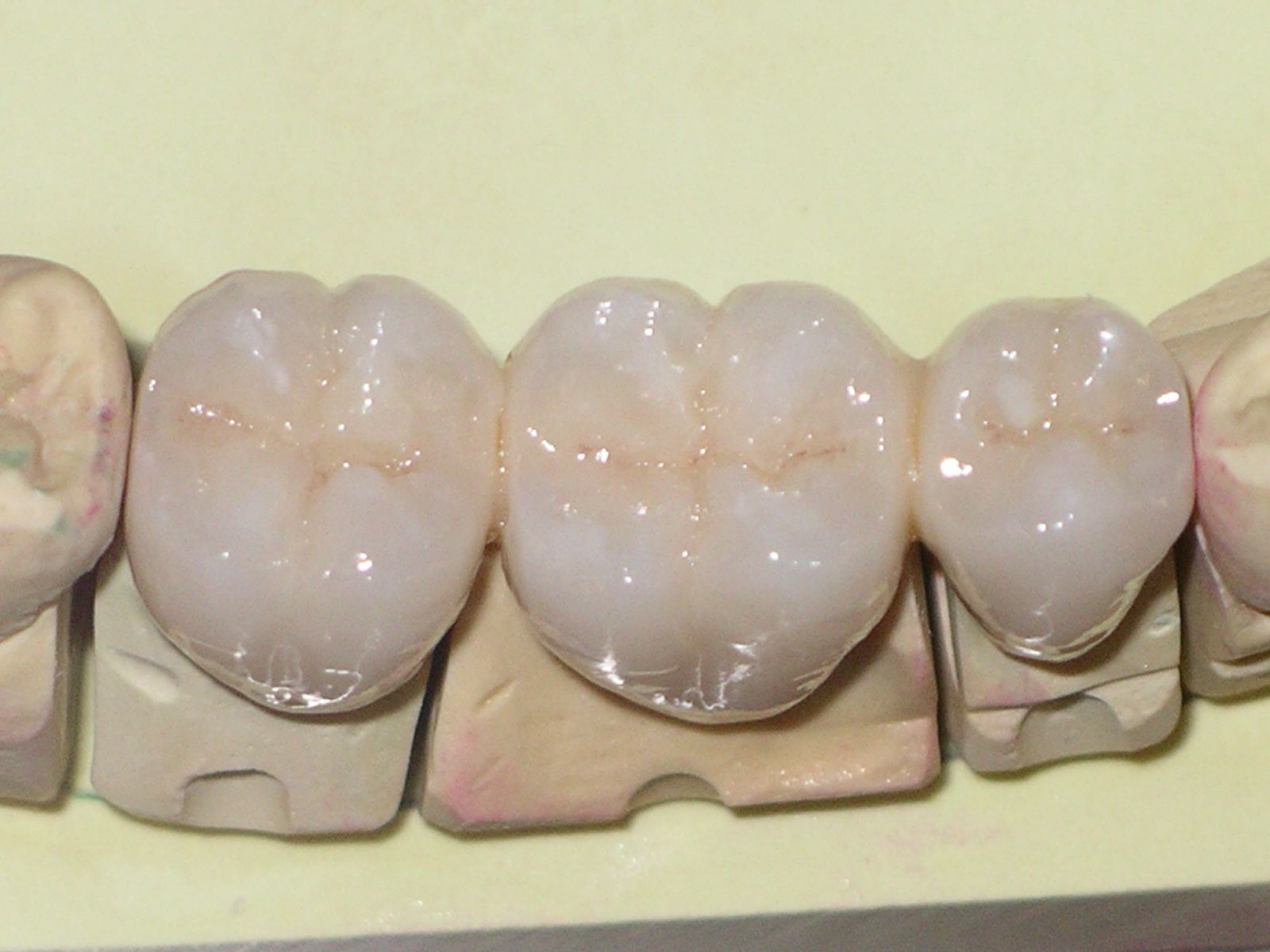 Bridges
Bridges are alternatives for implants – they may close gaps that result from loss of one or several teeth. Closing that gap is important not only for aesthetic, but for medical reasons too: Even an inconspicuous gap in the posterior teeth area should be taken care of. If that is neglected, the neighboring or opposite teeth can tilt or grow into the gap. In addition to being another cosmetic problem, this situation strains the jaw joints and bone, causing difficulty chewing and jaw pain or tension. Normally, placement of a bridge requires two healthy neighboring teeth that will be recruited as abutment teeth to support the bridge. In most cases, the bridge will be anchored left and right from the gap it spans. If that is not possible, however, gaps can be closed with a so-called cantilever bridge that is only anchored on one side, albeit by two adjoining teeth. The classic bridge consists of two crowns and one or two bridge elements in the form of artificial teeth suspended between the crowns. The teeth that are supposed to carry the bridge must be crowned. A three-unit bridge is a bridge that spans a gap left by a single missing tooth, a four-unit bridge replaces two missing teeth, and so on. Even eight- or nine-unit bridges are feasible. To reduce the load on the neighboring teeth, with such a long construction a third abutment tooth would be desirable. If healthy neighboring teeth are in short supply, bridge constructions may be anchored to implants or combinations of implants and natural abutment teeth.
Placement of a bridge
In preparation of the crowning, the abutment teeth are ground into a cylindrical or conical form. For optimum fit of the crown, an expertly executed chamfer or shoulder is added at the gum line. In a next step, the gap and the prepared abutment teeth are either optically measured with the Cerec camera, or a conventional impression is taken with the help of impression tray and "goo". Comparing the color of your teeth with the little sample plates of our shade chart, we determine the color of the restoration that will be the best match for your natural teeth.
The impression – or the digital data collected by the camera – will be the basis for modelling the relevant parts of your dental arch and manufacturing a custom-fit bridge in the dental lab, or at the Cerec station in the dental office. A lab-made bridge will usually be ready in about a week. Meanwhile, we cover the future abutment teeth and the gap with a temporary plastic bridge. Thanks to our Cerec system, we can now offer you "ready made" three- and four-unit ceramic bridges, manufactured right here in the lab. No second appointment, and no temporary bridge necessary! Bridges with a metal or Zirkonia core are cemented in place, as an adhesive fastening does not bring any additional benefits.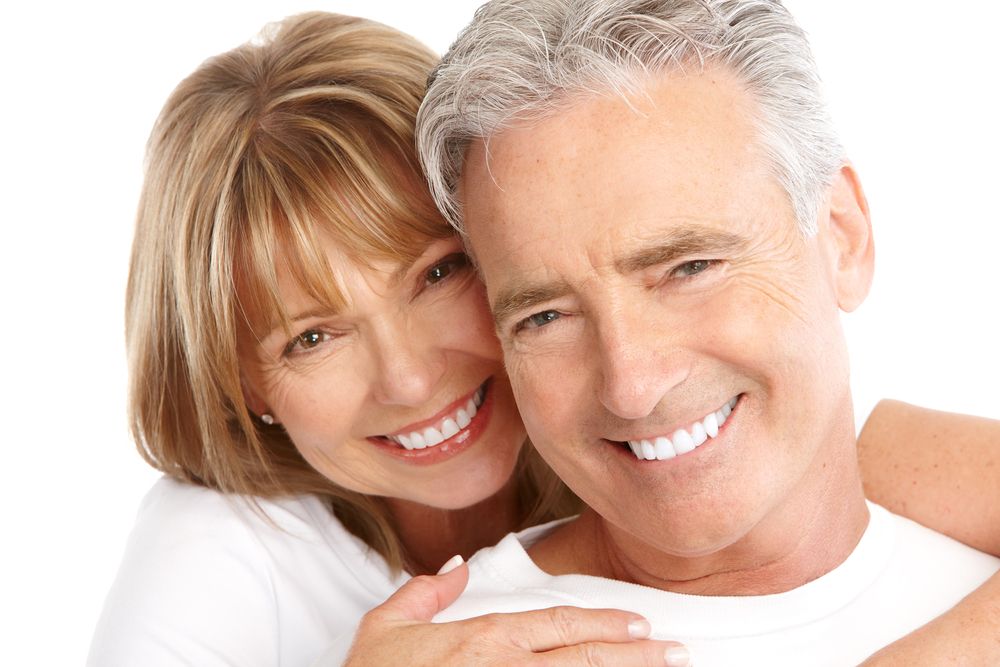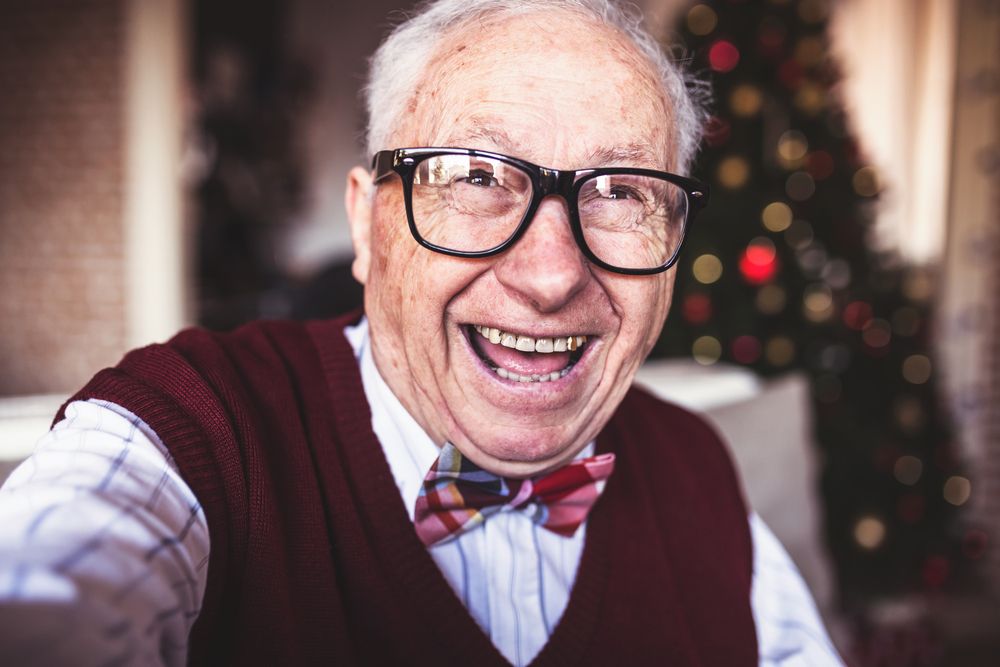 What types of bridges are there?
Similarly to crowns, you may choose between a metal core bridge with a ceramic outside and a full ceramic bridge. Pressed ceramics are not suitable for the fabrication of bridges, as they don't quite meet the increased demands on breaking resistance. Lab-made ceramic bridges have a Zirkonia core with a porcelain veneer. Cerec bridges are milled from blocks of a modern, aesthetic Zirkonia material. We can now make three- and four-unit bridges right here in the office. For larger bridges, we still rely on the service of our expert dental lab technicians.
Five uses for bridges
Implants are not an option for gap closure, surgery is not desired
Neighboring teeth have large fillings and would benefit from crowning anyway
A fast solution is essential – bridges are finished in no more than a week
Teeth loosened by periodontitis can be splinted and stabilized with a bridge, as soon as all inflammation signs have subsided
As retaining elements for attachment prostheses in the front tooth area